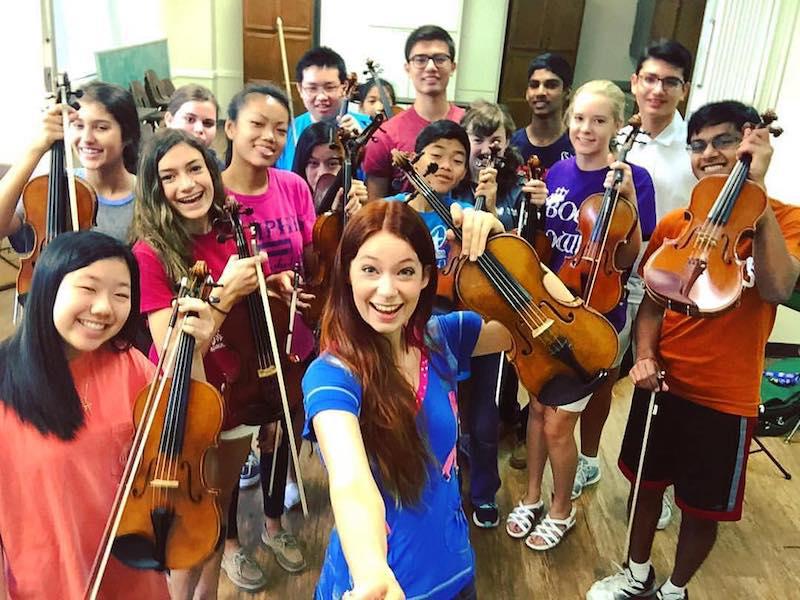 The Chloé Trevor Music Academy teaches valuable life skills for becoming a healthy and well-rounded musician and features daily once-in-a-lifetime performances by acclaimed faculty and renowned guest artists. Students ages 12 through college will get to experience what it means to become the "complete musician" by combining technical training with essential classes such as conducting, rhythm, movement, and music history.
Chloé says "there will be pizza parties, movie nights, trips into town and lots of other adventures! Come experience them with me and make some lifelong friends!!" ​​The Chloé Trevor Music Academy is open to string players and pianists ​ages 12 through college and will run from July 29th to August 11th, 2018 at Stephen F. Austin University in Nacogdoches, TX.
www.chloetrevormusicacademy.org for more info!